Wenn irgendwann das System hinter diesem Blog zusammenbrechen sollte, könnten die stets länger werdenden Titel der Mixtapes vom digitalen Flaneur eine Ursache dafür sein. Die Penguins With Attitude, kurz P.W.A. sind zurück und haben eine klare Ansage zum Jahresende 2020 zu machen. Stay rude. Stay rebel. Stay vigilant. Wear a mask!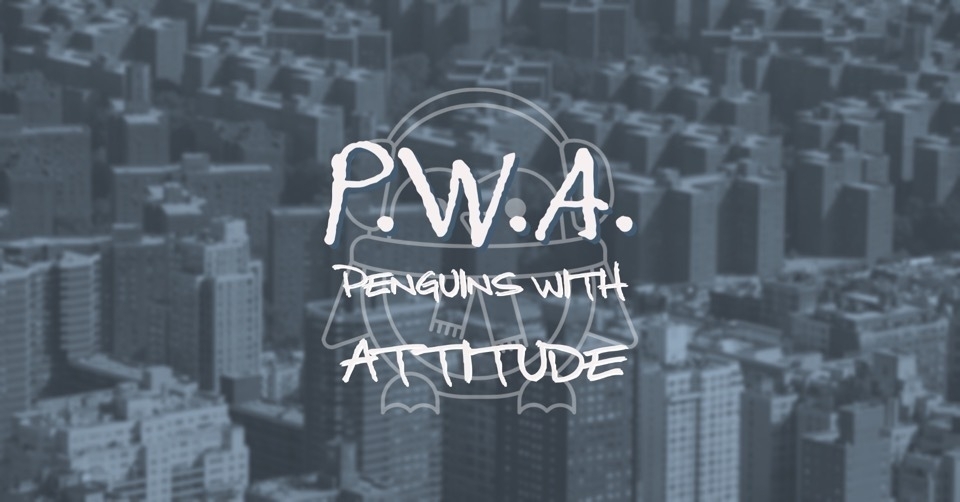 Das siebzehnte Tape der Pinguine dürfte insbesondere die Rude Boys und Rude Girls unter Euch erfreuen. Die dürfen ab heute den verbleibenden Dezember mit einer Selektion starker Ska-Tracks zelebrieren. 24 Tracks, auf gut 82 Minuten, nur für Euch! Ska with some attitude! Maske nicht vergessen!
Tracklist
Intensified – Locomotive.
Johnny Reggae Rub Foundation - No Bam Bam.
Dr. Woggle And The Radio - Put On Your Shoes.
The Slackers - International War Criminal.
The Specials - Blam Blam Fever.
8°6 CREW - Reggae Music Is So Nice.
The Loving Paupers - Next Broken Heart.
Los Aggrotones - Bardo en el Barrio.
The Lions - Tuesday Roots.
Intensified - Duppy Mansion.
Groundation - Warrior Blues.
The Selecter - Taking Back Control.
Johnny Reggae Rub Foundation - Money Is the Devil.
The Hempolics - Full Of Suprises.
Johnny Reggae Rub Foundation - Org*smic Dub.
The Hempolics - Early in the Morning.
The Loving Paupers - Enemy of History.
Smoove & Turrell - A Deckham Love Song.
Lord Echo - Note from Home.
The Silvertones - Them a Grumble.
The Gladiators - Dreadlocks The Time Is Now.
The Unlimiters - Hard Times.
8°6 CREW – Confusion.
Die Tornados - Das war eine schöne Party.
Alle P.W.A.-Tapes als Set
Alle Beiträge aus dem Adventskalender 2020 findest Du im Blog, auf Hearthis und als Podcast bei iTunes. Der #progoak20 kann per Steady oder diesen Paypal-Pool  unterstützt werden.